Dear Parents/Guardians
As we move on to remote learning online each day, your child should begin the school day by logging on to Compass.  Once in Compass if they are to click on the class in the schedule for the day it will open up that class for them.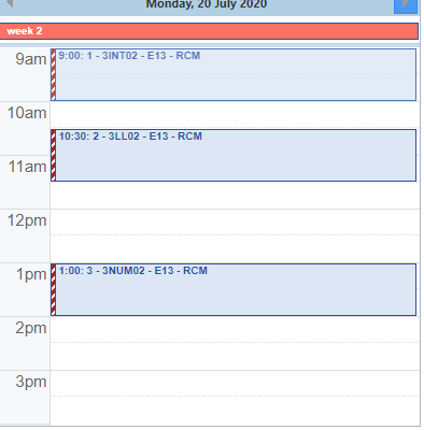 From here if you click on the class it will open up and give you the instructions: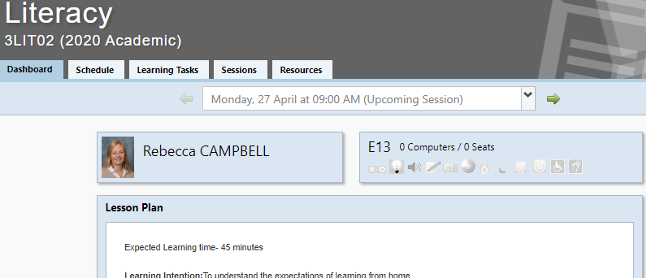 In the information for the class it may also direct you to Google Classroom.
If you need some assistance getting on to Google Classroom contact your teacher either by email or phone (see below).  The teachers will hold live teaching sessions through the week and will be available for contact by email or phone.
Students need to let their teacher know that they are online every day.  They can do this either by emailing their teacher or completing the Attendance Google Form in their first class of the day by 10am each day.
Apart from the live teaching sessions you do not have to complete the classes at the set times they appear on Compass, but you can fit them into your schedule as it suits your family.  We are aware that some students will be sharing a device and they can log on at different times to access their learning.  Not all learning will require a device at all times.
If you have any questions or concerns, please do not hesitate to contact us on the following emails:
Rebecca Campbell: rebecca.campbell@dovetoncollege.vic.edu.au
Jo Styles:  joanne.styles@dovetoncollege.vic.edu.au
Sanjee Korale: sanjee.korale@dovetoncollege.vic.edu.au
Janet Paterson: janet.paterson@dovetoncollege.vic.edu.au
Or by phone for the grade 3 team on 0437 914 403