Enrolment
On this page you will find information outlining our enrolment process, and details on the College uniform. Please feel free to contact the College on (03) 8765 0111 if you have any questions or queries.
Our Enrolment process begins once an "Application to enrol in a Victorian Government School" form has been completed and submitted to the College.
Once the application has been received the College will contact you regarding the next steps in the process.
Our school zone
Our school zone is available on https://www.findmyschool.vic.gov.au/ . When searching for years 7, 8, 9 please select "Junior Secondary Only" under School to ensure accurate results.  This link hosts the most up-to-date information about Victorian school zones. 
Students residing in this zone are guaranteed a place at our school, which is determined on the basis of your permanent residential address.
The Department provides guidance through the School Placement Policy to ensure that students have access to their designated neighbourhood school and the freedom to choose other schools, subject to facility limitations.
You can find more information and answers to frequently asked questions on the Department's website under School zones.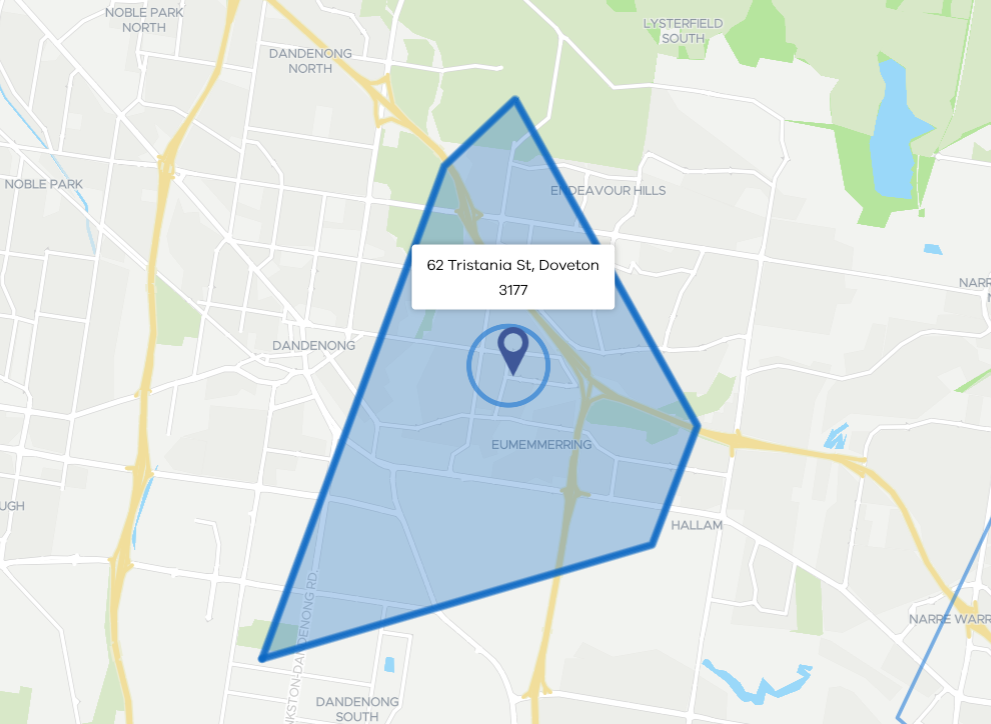 School Tours
On any given day the College is a vibrant learning hub that embraces and values all members of the community.  We are delighted to welcome you to our community. Tours will be held on Wednesdays at 4:30pm or contact the College to arrange for a personal tour.
Please watch the 'Day in the life of Doveton College' presentation, which showcases what we offer our families and wider community.
We look forward to you joining us.  Please contact the College 8765 0111 if you would like further information.
Uniform
The wearing of our College uniform is compulsory.
We believe the uniform is important in developing pride in our school and it presents a positive image to the wider community.
A range of clothing is available through PSW Hampton Park located at Unit 1, 9-11 South Link, Dandenong South VIC 3175.